Keep Calm and Self-Care on
by Alice palay
2 years ago
---
Keep Calm and Self-Care on
The COVID-19 QUARANTINE SKIN ROUTINE
Since the COVID-19 Pandemic has continued to spread throughout the world, many of us are understandably finding it hard to remain positive. We are surrounded by fear and tragedy, and it can feel as if so much is out of our control. However, we mustn't forget that ourselves and ourselves ALONE are in control of the thoughts we choose to feed our minds, and the ways we choose to spend our time.
"My quarantine time will be used for self-reflection and self-care," if you haven't already, make that your affirmation today. Since it is easier said than done, we want to help you start this journey to self-improvement by using your quarantine time to improve one thing you CAN control, your skin.
However, this journey is going to take steps and sacrifices. But nothing worth having comes easy, especially great skin, right? Below, we have listed the most vital "Do's and Don'ts'" for maintaining your best possible skin during quarantine time, or as we prefer to call it, your ME time:
Don't: Take long, hot showers
This may be disappointing to read since many of us use long hot showers as a common aid for stress relief, but it is a cost you're going to need to take if you care about your skin. Experts warn that taking hot showers for extended periods of time dries out and irritates skin. It can also damage your skin's keratin cells, which are located on the outermost layer of the skin.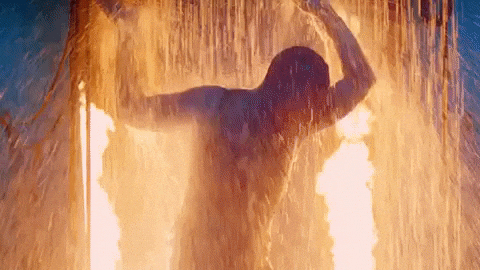 While we're also checking on our health, hot showers can also increase problems if you already have existing cardiovascular disease and/or high blood pressure, so if you look to these showers for stress relief, know that they are only a temporary aid that can make your long term stress levels worse. At a time where keeping our immune systems up and stress levels down, this unfortunate compromise is vital.
Do: Take shorter, lukewarm showers
On the upside, keeping your skin and health on point during quarantine doesn't mean you have to take freezing cold showers. In order to maintain proper hygiene and rid ourselves of potentially harmful germs, we obviously still have to shower.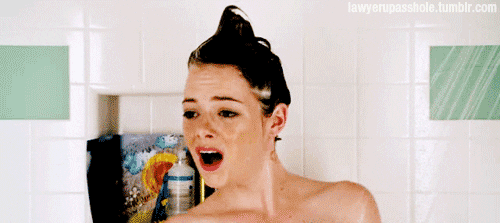 Experts suggest keeping shower temperatures at a lukewarm stage, and attempting to limit shower time to 10-15 minutes, once a day. But twice a day can't hurt, especially for those germaphobes and fitness enthusiasts out there.
What soap is best to use for a situation like this? Dermatologists and Estheticians alike time and time again will suggest something fragrance and paraben free. Our suggested quarantine soap is Castile, and you can find out why it was deemed the best choice in our next blog post.
Don't: Keep your AC on indefinitely
If you live in a warm climate, you'll probably feel tempted to turn your air conditioning down and cozy up on the couch to binge your favorite Netflix addiction. You don't have to give up those relaxing moments on the couch, instead try opening up a window or turning on a fan instead of turning your house into an ice tundra!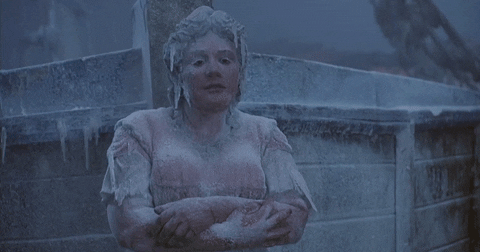 Air conditioning is proven to dehydrate skin, taking away from its natural moisture. This can inevitably cause your skin to dry out, and even start itching. But there are some precautions you can take to aid these negative effects, which brings us to our next DO-
Do: Purchase an air humidifier
Not only have air humidifiers been recommended to keep in your home by various medical professionals to decrease your chances of catching COVID-19, they also happen to have amazing benefits for your skin. Air humidifiers are primarily used to keep moisture flowing in the air, thus reducing water loss in the skin. If you find yourself tempted to crank that AC down because the heat is just too much, make sure you at least have a humidifier around to combat the potential damage.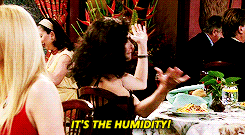 While humidifiers provide great benefits, you must remain compliant with the specifications of how to use them properly. The University of Florida's Health Department urges those with humidifiers to clean them daily, and use distilled rather than tap water in order to avoid a spread of bacteria into the air in your home.
The consistently rated "best" humidifier, The Honeywell HCM350B Germ Free Cool Mist, can be purchased on Amazon for $72. But if you're seeking something a little more cost friendly, try the MistAire Ultrasonic Cool Mist Humidifier, which can be purchased at Target for only $40.
Honeywell HCM350B Germ Free Cool Mist
MistAire Ultrasonic Cool Mist
Do: Be mindful when washing your hands
One of the most notorious tips to avoid contracting COVID-19 is washing your hands repeatedly. Experts insist that you wash your hands for at least 20 seconds to make sure you properly do the job, and there is no sense in arguing with that.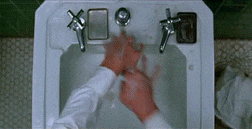 However, you may find that excessive washing can dry out the skin on your hands. Dr. Mary Stevenson, Assistant Professor of Dermatology at NYU, has given us a suggested remedy for this. Stevenson recommends leaving a dollop of dampness on the hands after washing, and patting dry so that your skin is able to absorb the moisture. Rubbing hands to dry after washing is a big no-no if you want to retain any moisture and prevent your hands from looking like an elderly Kate Winslet's in 'The Titanic.'
Don't: Forget to moisturize after washing
Moisturizing after washing your hands is a guaranteed game changer for your skin's health throughout quarantine time. The CDC suggests applying a moisturizer that is free of irritants, such as anti-aging serums, allergens and fragrances. Where can you find a moisturizer that fits all this criteria?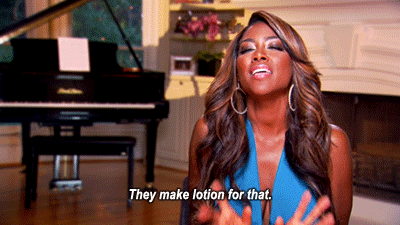 If you haven't already guessed, you can look no further than our very own Viblok Skin Defense Lotion. In addition to fitting all of the CDC's suggested criteria, it will provide your skin with the protective barrier it needs for the duration of your quarantine time.
Our team here at VIBLOK wants anyone who's reading this to be confident that in times both good and bad, we are here for you and your skin. Whether it's informing you, providing you with the most affordable and effective purchase options, or just keeping you entertained with proactivity when that quarantine boredom hits you. Keep on fighting for your skin while you fight for your health, and remember, this too, shall pass.