Cosmopolitan Magazine & the History of Empow-Her
How Cosmopolitan Magazine Has Influenced Females Over the Years
 Since its creation in the 1960s, Cosmopolitan magazine has been labeled as a bible for women. Following humble beginnings, the magazine has created a revolutionary impact that has thrived all the way into modern day. Today, it has excelled into the biggest women's media brand in the world.
The History
Cosmopolitan magazine would not be what it is today without the bravery and ambition of a woman named Helen Gurley Brown, who sought out to challenge the societal norms of her time. The 1960s was an era where women were just beginning to explore new realms of sexuality, taking on the same jobs as males, and creating a new American dream that didn't just involve a future of sitting at home and being the perfect housewife.
 Helen's inspiration for creating Cosmo was panned off of her best-selling fiction novel, Sex and the Single Girl. She was a huge advocate of the liberated and free sexual life, and let's just say sex in general. Her book inspired women to act as they please and go after what makes them happy without feeling an ounce of guilt for it.
The response to the risky message in her novel was TONS of women reaching out to thank her, begging to hear more. Thus began the start of a magazine that would change the lives of women forever.
In 1965, Helen edited her first issue of Cosmopolitan that spoke on a controversial subject; the contraceptive pill. Helen knew that pregnancy was an impeding factor on women's sex lives. Writing about the pill was the perfect subject to let the world know that Cosmo was there to push the envelope and challenge cultural norms. After the 1965 magazine was published, issues were being taken off the racks like candy, and the world knew that Cosmo would be here to stay.
"What made it so desirable is that it outlined an American dream for single, working women. It provided them with a vision and detailed advice on how to live a better life — on their own terms," said Laurie Ouellette, author of Inventing the Cosmo Girl.
Who is the Cosmo Girl?
The Cosmo girl was branded as the "Fun, Fearless, Female." Despite its success, the idea of the Cosmo Girl was bound to receive scrutiny from those who didn't want to let go of tradition. It's easy to assume that most of these critics were comprised of the male population. They felt that Cosmo was encouraging women to overstep boundaries that only they were entitled to. Good riddance.
But the scrutiny also came in from another unexpected group- the hardcore feminists. Many feminists of this time believed Cosmo placed too much focus on beauty and pleasing men. In response to critics, Helen kept the magazine's brand stronger than ever and responded as such:
"Cosmo is feminist, in that we believe women are just as smart and capable as men are and can achieve anything men can, but it also acknowledges that while work is important, men are too," said Brown.
In other words, In this day and age today's average feminist fights the patriarchy and disregards the male perspective that use to drive beauty ideals and standards all while still loving the male counterpart just for other reasons then their opinion on women's topics.
 The Legacy Carries On
For years to come after Helen's legacy, the idea of the Cosmo Girl remained strong and popular, uniting women together towards a common goal of liberation. It wasn't long before it made its way up to become one of the top three most popular women's magazines in the United States.
 The legacy of strong, open minded and ambitious editors at Cosmopolitan was carried on with editors like Kate White, who brought the magazine's U.S. circulation up from 2.3 Million to 3 million readers during her career at Cosmopolitan. In the New York Time's Article, "How Cosmo conquered the World," White is described to have a "likeable directness" and "girlfriendy tone" in her conversation and mannerisms. These characteristics epitomize the branding voice of a relatable and confident female that makes Cosmo so alluring.  
 The Cosmopolitan Influence on Beauty
Although Cosmo has been most notorious for its bold sexual cover topics, it has been equally influential on the ideals of beauty and the female lifestyle in general. Throughout Cosmo's early years, it depicted mostly beautiful and famous women on its magazine covers. However, Cosmo's bold demeanor never ceased. They would often picture controversial nudity, and sometimes the opposite sex. This bold demeanor influenced women to be open to sexuality and embrace their naked bodies.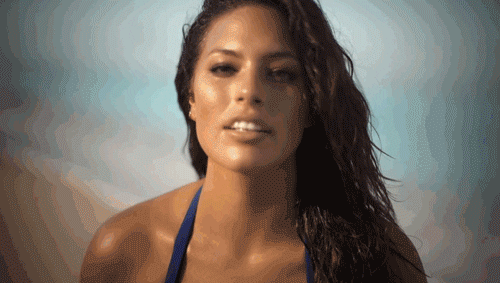 In modern day, Cosmo has begun to influence the beauty industry in a different way that pans back to their legendary theme; that "women should have the right to decide for themselves without society setting standards for them." The modern take says that the way we define beauty is no exception for this mantra, encouraging women to follow whatever standard of beauty makes them feel most comfortable. This brilliant angle can probably be attributed to their current editor in chief, Jessica Pels.
"I feel like, in a way, I fail every day, but I also feel like I should. If I'm not taking risks and pushing boundaries, I'm not leading my brand to new places and I'm not learning about how we should proceed," said Pels.
In their recent article "The Fluidity of Beauty," Cosmo partners with Dove to depict women of all shapes, color and sizes to speak on what makes them feel beautiful. The fluidity of what makes them feel beautiful ranges from the products they use, to owning their culture, to using fashion as a form of self-expression, to seeing beauty as a mindset of loving yourself for who you are.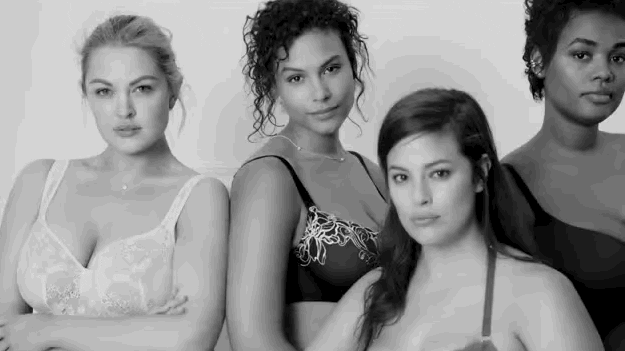 Cosmo x Viblok
Cosmopolitan is a legendary magazine that has liberated women to live their best lives on their own terms, and as a company with the same mission and ideals, we are honored to be featured in this June's issue out this month. Viblok prides itself on giving all woman the tools and skincare they deserve to life their best confident life in skin they love. In a world where society has always told us what to do with our bodies and how to do it,  today woman are finally empowered to make every choice based on her own personal will and decision. Cosmopolitan Magazine has built an empire created off the foundation of liberating female sexuality and creating a safe place to talk about sex, love, and woman's health/beauty.
 To all our Cosmo girls out there, we hope that Viblok can help you carry on the "Empowered and Strong" female legacy the magazine has worked so hard to create.  Just remember, when it comes to feminine hygiene and grooming skincare,  Viblok will be there for all your needs, so you can focus on other important aspects of your life, like fighting the patriarchy.
Be sure to look out for us in their June 2020 issue to see our  feature in their "12 sizzling summer finds" page !